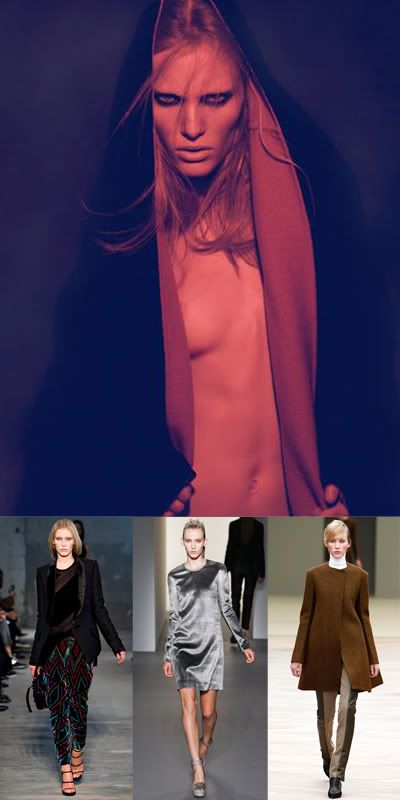 If there was one model that seemed to appear in every show this season, it was Emily Baker. The 17 year old, New Zealand born model shone the brightest throughout the whole month, booking all the top shows from New York to Paris, as well as opening for Emilio Pucci in Milan. Her face reminds me of another top model in the ranks, Lara Stone. Everyone still enjoys Stone's alien-like appearance, and I can only imagine that this will continue through Ms Baker. Prepare to see much more of this girl in the following months & years.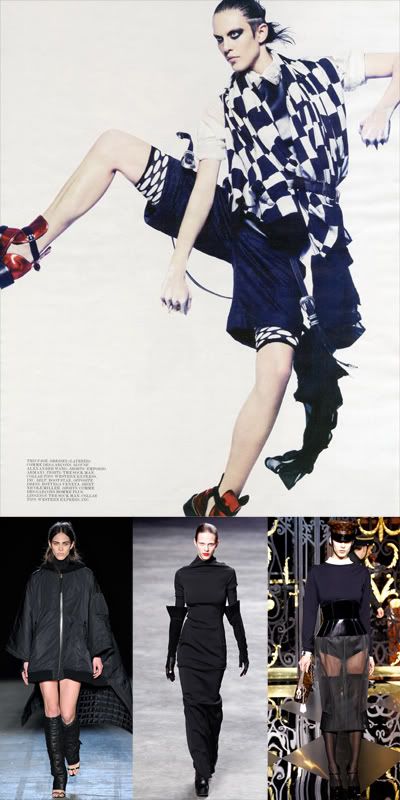 There is a saying, 'Better with age', and that has proved to be the exact attitude that has helped with Arizona Muse, Saskia de Brauw, and now this season's new face Aymeline Valade. The french model was first noted at last season's Balenciaga show, which then landed her the print campaign for Alexander Wang (who seems to be a big fan). This season was by far a strong one for the model, having opened both for Wang's show in New York & the highly-privileged position at Louis Vuitton. Keep an eye on this girl, as she has the potential to make it big.
The past two years, Australia has delivered some fresh faced potentials to the fashion industry- Julia Nobis, Bambi Northwood Blyth and now 'doe-eyed' Codie Young. Having already made an impact with a number of editorials & a cover under her belt from Vogue Australia, it's time this model took to the international circuit. Her season started off big in New York, with larger steps that followed with an opening spot at Marni in Milan to then appearing with the biggest names in the business at Chanel in Paris. I'm a big fan of Australian models, and that has nothing to do with the fact that it is my own nationality, as they have the strength, character and beauty to pull off anything. Just look at Abbey Lee Kershaw, Gemma Ward, or Catherine McNeil, notice how well they have done.
Like Australian girls, Canadian models have made a big impact to the fashion industry within the past few years with the likes of Daria Werbowy, an editorial favourite for many publications. The new face to come out of the country, Kate King, who has the face that will have men fall at her feet. Like Emily Baker, Ms King was almost seen at every show this season. Her portfolio includes- Marc Jacobs, Yves Saint Laurent, Missoni, Prada, Alexander Wang, the opening slot at Moschino and a breathtaking moment at Haider Ackermann, at least for me. This girl has big potential.
When I look at Josephine Skriver, I think of some of the past fresh face models who rose quickly to the top in a matter of months- Jac Jagaciak, Joan Smalls, Daphne Groeneveld. These girls had an immediate force, scoring numbers of editorials and shows, much like what is bound to happen to Skriver. Something tells me we might even see her in a few campaigns from the likes of Balenciaga & Prada, as well as a few editorials to come from Vogue Paris & Italia. Her future is burning bright, especially at the young age of 17. The next six months will prove her future stance
.